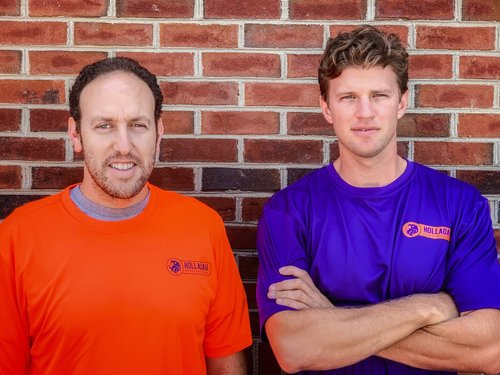 About Our Team
Named for a dear friend and family member who dedicated his life to serving others, Holladay Construction is North Carolina's most trusted team for basements, crawl spaces, and kitchen remodels. We got our start as investors who needed professionals to keep our properties up to snuff. After dealing with unreliable, overpriced contractors who were frustrating, we decided to be the answer to our own problem and started Holladay Construction. Founded in 2018, our company is rooted firmly in reliability, integrity, and quality work. Today, we're known for our personalized, client-centered approach as well as our trustworthiness.
Experience has shown us that the only way to achieve true excellence is to identify what you're good at and get even better. That's why we've narrowed our scope to basements, crawl spaces, and kitchen remodeling. We're simply exceptional in these areas, and we have the skill to address even the most complex and challenging scenarios. Our licensed, insured, and certified pros are honored to offer real solutions and peace of mind to everyone we serve.
Trust us to provide exceptional services at affordable prices. We're a local construction company, so there's nothing we love more than building long-term relationships with our clients. We also donate our time and resources to local community organizations. Choose us today and Thomas, Mark, and Becky will take the best care of you!