If your home has a crawl space, Holladay Construction is here to keep it clean, stable, and moisture-free. Our services help integrate the crawl space into your home and ensure it can do its job. When you upgrade your crawl space, you'll have peace of mind that it is acting as an asset to your property instead of making it vulnerable to water damage and foundation issues.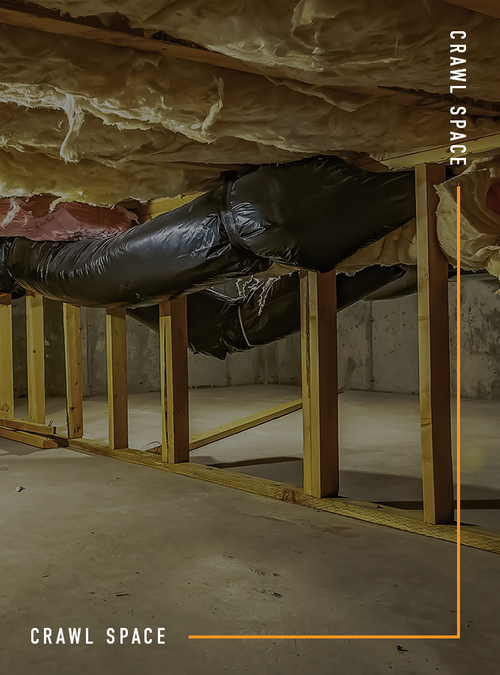 Our Crawlspace Services
The humble crawl space does a lot for the home. Let us make sure your crawl space is at its best. Our licensed and insured team specializes in everything your crawl space needs, including:
Vapor Barriers — Prevent moisture from traveling through your concrete foundation and gathering within your crawlspace. Our high-performance barriers will keep this little space safe and dry.

Crawl Space Encapsulation - Full crawl space encapsulation can go a step further and create an impenetrable envelope to keep your crawlspace moisture-free.

Insulation — Our insulation solutions give your crawl space the protection it needs from temperature swings and more.

Mold Remediation — If moisture has already caused mold to develop in your crawl space, no problem! Our certified mold remediation specialists will resolve the issue, and we'll implement affordable solutions to make sure mold never appears again.

Dehumidification — Our team can help you get the jump on mold and dehumidify your crawlspace before it becomes a bigger problem.

Foundation Repair — Worried foundation cracks will lead to a bigger issue later? We can repair your foundation and help ease your worry.
Holladay Construction is honored to serve North Carolina homeowners. Get in touch with our team to learn more about how we can help with crawl space repair.